About SmartSearch
We're creating a world where businesses are safe from fraudsters and money launderers
Our team was responsible for creating one of the very first electronic AML services back in the early 2000s
Back then, regulatory bodies did not accept electronic identification as a viable alternative to documents such as passports, driving licenses and utility bills. But now, it is recognised as the most reliable, secure and efficient source of information for identity solutions, with the Fifth Money Laundering Directive now stipulating that electronic identification should be used wherever possible.
Now we're multiple award winning and one of the fastest growing tech companies in the U.K.
Our unique and innovative online platform enables our customers to electronically identify UK and international individuals and businesses. It is the only Know Your Customer (KYC) solution that also provides full sanction and Politically Exposed Person (PEP) screening and ongoing monitoring, allowing clients to use this one piece of technology for all their AML compliance needs.
Our Mission Statement
Our mission is to serve regulated businesses with the most efficient and cost-effective client verification tools, delivering Anti-Money Laundering (AML), Know Your Customer (KYC) and Customer Due Diligence (CDD) information, ensuring our clients businesses remain compliant and protected.
Our "can do" philosophy and our ability to rapidly develop new advanced features is key to being the "Leading Service Provider" in this Marketplace, delivering the most comprehensive AML verification, Sanction & PEP screening platform.
How it works
1
We make an effort to understand your business before creating a tailor-made plan.
2
We set up our award-winning AML product and ensure you're up to speed from day one.
3
We provide an Account Manager to guide and support you every step of the way.
Get Started
Our data sources
Our dual bureau platform which uses Experian & Equifax enables us to get the highest match-and-pass rate in the market at an impressive 90-95%. Learn more about our data partners below.
The Dow Jones Factiva Watchlist is comprised of more than 1,100 worldwide Sanction and PEP lists. We host this database in-house and take updates every night to drive our screening and daily monitoring services.
Equifax is a consumer credit reporting agency that collects and aggregates information on more than 800 million individual consumers and more than 88 million businesses worldwide.
Experian is a multinational consumer credit reporting company that collects and aggregates information on more than a billion people, making it one of the largest Data Reference Agencies in the world.
All forms of companies must be incorporated and registered with Companies House and file annual financial statements and company returns; we use this information to deliver our incorporated business data.
We've always been recognised for our achievements
The Queens Award
The Queens Award for Enterprise (Innovation)
2019
Financial Times and Statista
Europe's 1000 Fastest Growing Companies
2020
Ilkley Business Awards
Established Business of the Year
2020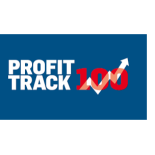 The Sunday Times
Profit Track
2020
Mortgage Finance Gazette
Best Anti-Fraud Service
2021
Ward Haddway Yorkshire's Fastest 50
26th place
2021
Credit Connect UK Awards
Compliance & Regulatory Technology Solution
2021
Financial Times and Statista
Europe's 1000 Fastest Growing Companies
2021
Yorkshire Post Excellence in Business Awards
Technology & Digital Award
2021
The Sunday Times
Sage 'Tech Track 100'
2020
MFG Awards
Best Anti-Fraud Service
2020
Fintech Global
RegTech 100
2020
Credit & Collections Technology Awards
Compliance & Regulatory Technology Solution
2020
Yorkshire Post Excellence in Business Awards
Innovation
2019
Mortgage Finance Gazette Awards
Mortgage Finance Gazette Award (Innovation - Non-Lenders)
2019
UK Customer Service Award
Best Customer Retention and Loyalty
2019
Ward Hadaway
Yorkshire's Fastest 50 Growing Businesses
2019
We have over 3,500 customers, from start-ups to corporate giants
Did you know we're hiring?
With many vacancies across different business areas, we're actively looking for talented individuals to join our growing team.
See it in action
Let one of our highly-trained sales team demonstrate
the multi-award winning SmartSearch AML product
Get a free demo
Sign up to our newsletter to receive news, resources and updates straight into your inbox!
By submitting your email address, you consent to us sending you emails about news, case studies, resources and updates. To find out more, visit our Privacy Policy.